The Tenuta San Michele farmhouse is located on the east side of Etna, between the sea and the volcano, in an area that has been suited to viticulture for centuries.In these beautiful vineyards, since 1860, we have been producing fine Etna Doc wines, sparkling wines and Etna Dop extra virgin olive oil.
Of ancient traditions and with traits of marked innovation, Tenuta San Michele is the fulcrum of the Scammacca del Murgo farms.
Respect for the territory and the environment are an absolute must for the Cantine Murgo 1860 constantly committed to the use of renewable energy and the adoption of recycled and recyclable materials.
In the estate, suspended between Etna and the Ionian Sea, there are 25 hectares of vineyards, the historic cellar, the vinification and aging cellar, the agritourism and the country restaurant.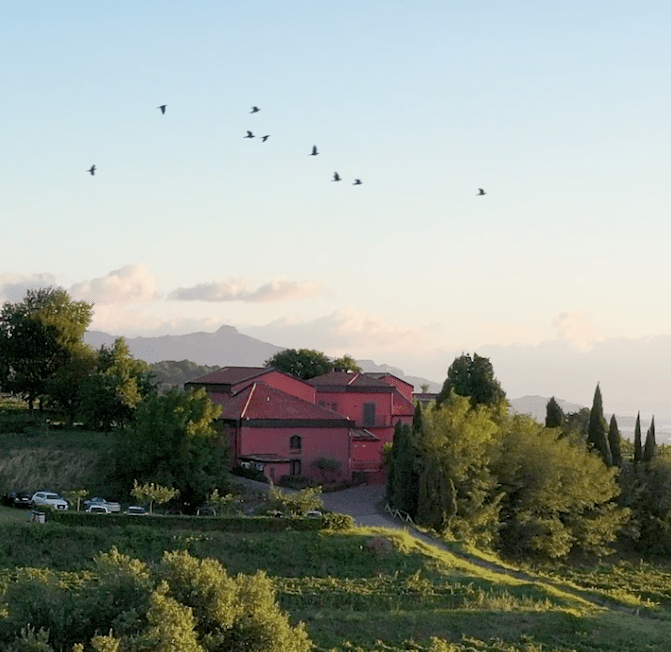 Ancient farmhouses, present on the estate and no longer used for production, have been skilfully renovated for the accommodation business. Modern rooms, elegantly furnished and equipped with every comfort, welcome the many international guests.
A crystalline swimming pool overlooking the vineyards and the sea also hosts breakfast and aperitifs at sunset.
A few hundred meters away, near the historic cellar, is our small country restaurant, a welcome destination for visitors and wine lovers as well.